Mark Dubowitz, a significant man is the CEO of Foundation for Defence of Democracies. He is also the leader of FDD's Centre on Sanctions and Illicit Finance.
The think tank, Foundation of Defence of Democracies (FDD) is established in Washington D.C. It mainly takes interest in foreign policy and national security. FDD has the rounds of events all around the year which includes round tables conference hosting experts, diplomats and officers from military, Capitol Hill, book release and debates with policy community.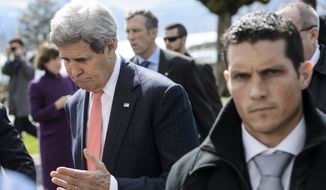 His advice to the president of U.S.-
Mark has been affirmed in front of U.S. Congress and foreign legislatures for more than twenty times. Apart from that, Mark also has given advice to the Presidents of America over the issue of Iran to the administration and lawmaking body.
Mark, in the Wall Street Journal was characterized as the "financial warriors" against the Iran which was written by Jay Soloman in 2006 "The Iran Wars."
His works:
Mark Dubowitz serves at the Munk School Affairs at the University of Toronto as a lecturer and senior research fellow. He works on the nuclear agenda of Iran, the approvals and international negotiations.
Duckowitz has a strong pen for The Wall Street Journal, The Los Angeles Times, The New York Times, The Washington Post, The Atlantic, Forbes, The Weekly Standard, Slate, The Globe & Mail and The National Post.
Not only has he written for them, he has also shown a strong presence over these channels- NPR, Fox News, BBC, CNN, CBS Evening News and CBC.
He was born in South Africa but brought up in Toronto.
Mark Dubowitz worked for venture capital, technology management and law before joining FDD in 2003. He has gained the master's degree in international public policy from Johns Hopkin's University's School of Advanced International Studies. He also gained the degree in MBA and law from University of Toronto.